Stamped Concrete
Decorative stamped concrete is appealing for many reasons. First, it's an economical alternative to pavers and natural stone, especially for applications such as patios, driveways, walkways, and pool decks. It also requires less maintenance than those materials because it has no joints where weed growth can occur. Adding to the value of stamped concrete is the material's longevity. When properly installed and maintained, stamped concrete will last for decades.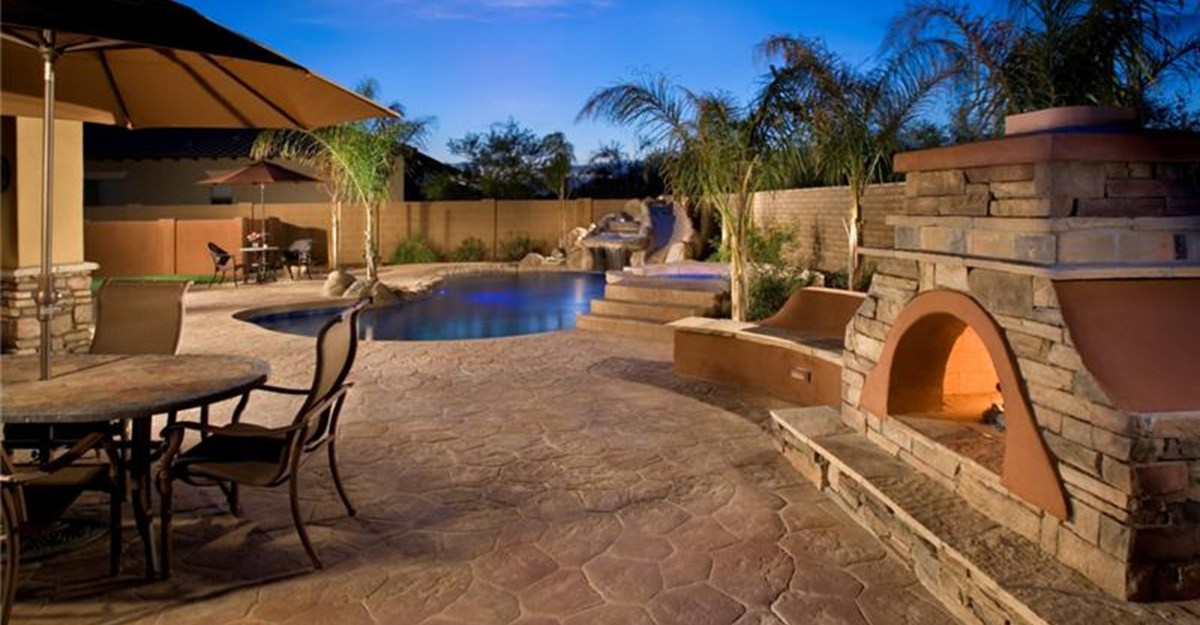 From an aesthetic standpoint, stamped concrete is hard to beat when it comes to pattern and color options, which are virtually unlimited.
Natural stone patterns, such as slate and fieldstone, are the most prevalent, with brick and cobblestone running a close second. Seamless textures that resemble natural stone, but without joint lines, are also growing in popularity. The most popular colors tend to be grays and earth tones. However, brick patterns are often colored in red or russet hues.
Does it look fake?
Stamped concrete looks very realistic because most stamping mats are molded from the actual materials they are designed to replicate. To achieve natural-looking color variations, such as you would see in real stone, stamped concrete contractors often use integral or dry-shake color in conjunction with surface-applied coloring mediums. If anything, stamped concrete looks better than the real thing, because you won't get weed or moss growth in between the joints, and it won't rot or splinter (if you are mimicking wood planking).
Concrete Countertops
There are different methods of constructing your concrete countertops that will depend on the complexity and design of the individual project. In many situations concrete countertops can built on site using cast in place methods that offer a seamless monolithic effects.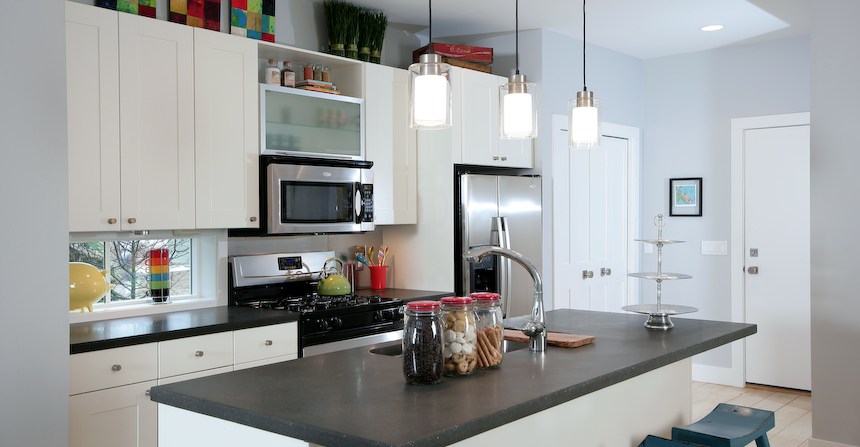 Countertops can also be pre-cast, delivered and installed at the work site. In both cases high strength modified concrete mixes are used to prevent cracking and ensure a sound working surface. They can integrally colored, stained, polished or textured depending on design requirements. Special aggregates, glass and metals can also be embedded to create cutting surfaces and design effects.
Pre-Cast Countertops
The precast counter top system provided at CreteStar is unique unto itself. The versatility provided by concrete countertops is what is making it one of the most popular countertop materials among architects and interior designers. A variety of custom molded edges are available.
Cast in Place Countertops
In specific situations, concrete counter tops can be constructed on site. In many situations monolithic, completely seamless counter tops can be achieved. Special aggregates, glass and metal can be embedded for cutting surfaces and design effects.
Countertop Re-Surfacing
Old countertops can be treated with polymer modified cements to give a concrete look over formica, tile ect. These high strength modified cements will bond tenaciasly to any sound surface. The material can troweled smooth, textured, stained and polished. The finish is sealed with a high grade sealer to enhance color preserve the integrity of the surface.
Let us
help
CreteStar would be happy to answer all your questions and provide you with a free estimate tailored for your situation. Call us at: (423) 710-9200 or use our confidential Contact Form.